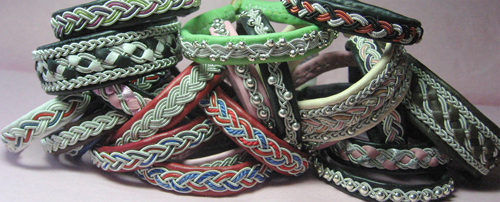 I make bracelets according to your wish
The bracelets are very well made and all materials are top quality.
Reindeer leather, pewter thread (nickel free alloy with 4% silver),
sterling silver pearls, shed antler buttons.
Please, contact me if you want to order one of the bracelets below,
or if you want me to make a special bracelet according to your own wish.
Correct bracelet size = wrist size plus 1-1,5 cm (½")
---